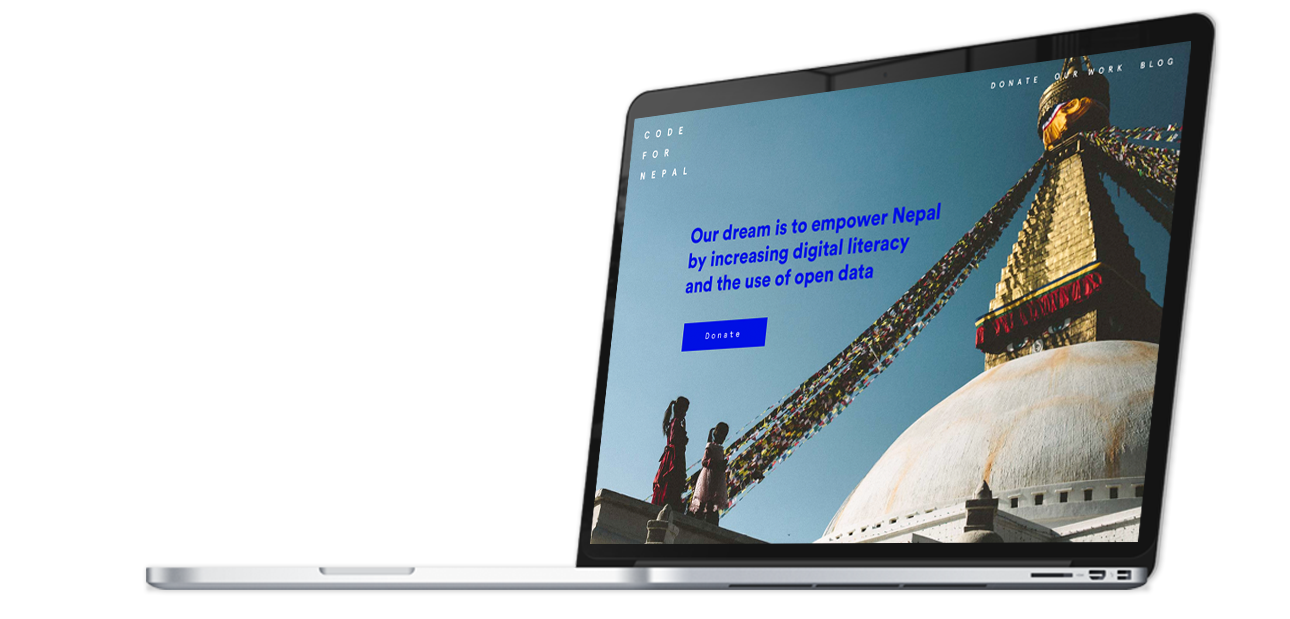 A simple web page with a clear call to action has made nonprofits like Unicef raise their donations immensely. Yet many non-profits still communicate their causes through cluttered, unpersonal and unintuitive websites. Code for Nepal is one of them.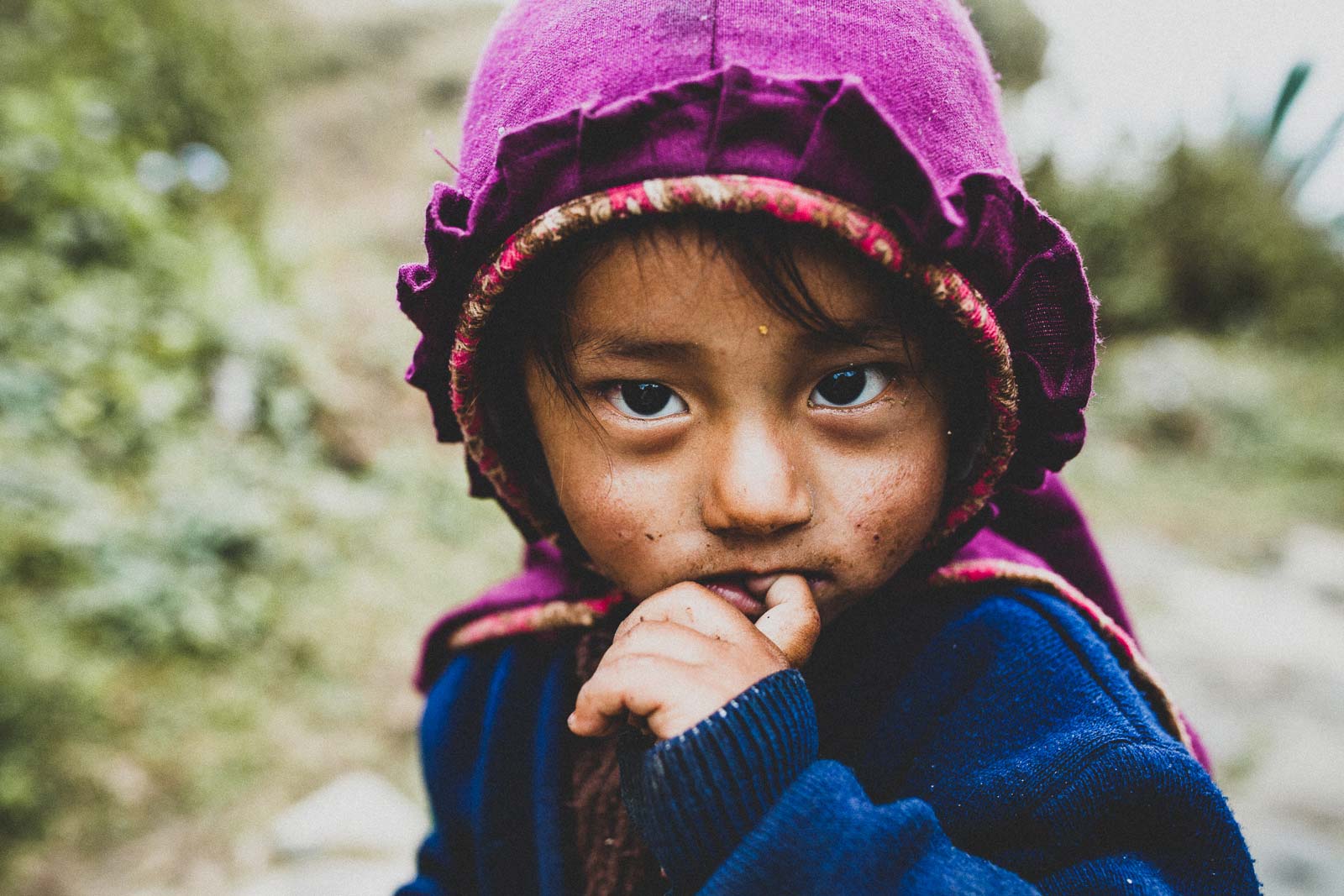 After going through the current website and talking to users, I was able to identify some core problems with the current website: - Lack a strong call to action. - Confusing information architecture. - It's not clear to the user what the organization does. - Common user flows (reading about the causes and donating) isn't intuitive. - The donation form is a hazzle to fill in. - Scattered and unmodern visual language. - The overall feeling of the website isn't credible nor friendly.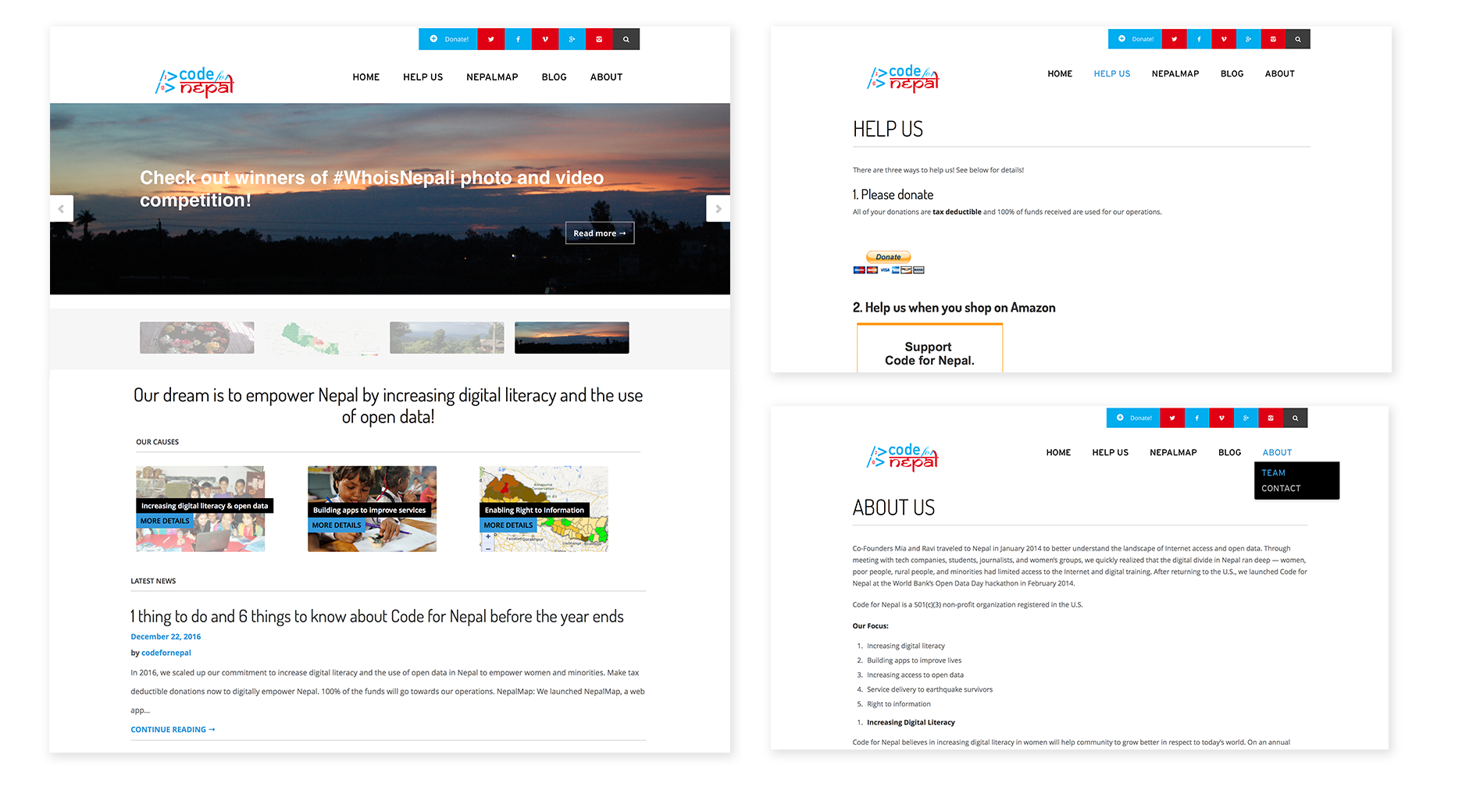 For my redesign, I wanted to make the user flows intuitive, and clearly communicate the mission and the causes early on. I focused on a strong call to action in multiple places, as well as adding bigger photos, more white space, and an up-to-date visual language.